The brood chamber is arranged in an ergonomic height for beekeepers and can be adjusted in size steplessly. Through the rearrangement of standardized frames (Zander 420x220mm, also other sizes possible), the climate is drastically improved for the bees according to the principle of a tree cave.
In common beehives a lot of heat gets lost through the roof during winter. This problem is solved with the new arrangement. If you compare the footprint of the b.suite with a common hive (Zander hive), the footprint area is reduced by about 74% while still using the same amount of frames (10 frames).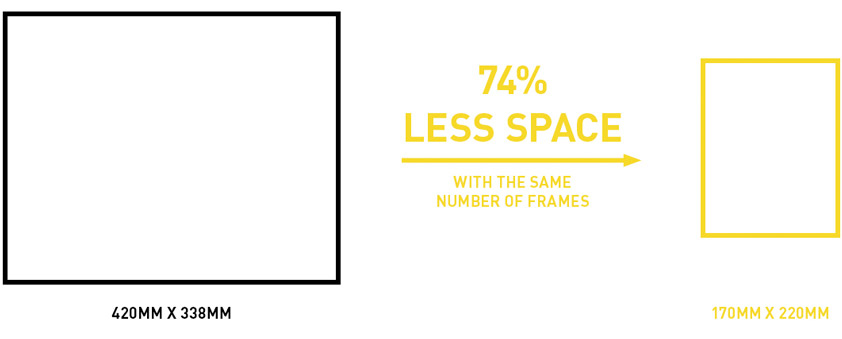 The idea behind is, that the bees don't have to heat that much during winter, because the heat spreads in a better way similar to a tree cave. If the bees don't need to heat that much, they consume less honey and also produce less condensation water. Therefore the burden on the bees over the winter should be reduced.